Choosing the right insurance platform to transform your business can be a significant business call to make. ICE delivers innovative and highly configurable insurance software delivered as a service, in the cloud.
Follow market leaders such as John Lewis & Partners, the AA and Ticker in choosing ICE to deliver innovation and success.
ICE InsureTech, part of the Acturis Group, was founded in 2002 and provides award-winning Policy Administration and Claims Management software to the Insurance market.
Our ICE solutions enable successful implementations in months, not years.
The ICE solutions include ICE Policy, ICE Claims, ICE Digital, and ICE Analytics, as well as delivering fully responsive and secure digital solutions.
Our Award-Winning Software Encompasses:
Become a Tech Enabled Insurer or MGA
We support the leading players in the Insurance and Assistance industries to innovate and transform for the future. Follow market leaders such as John Lewis & Partners, the AA and Ticker in choosing ICE to deliver innovation and success. Read our client success stories on our clients page here.
We are continuing to work with many well-known and exciting names which we will release throughout the year, stay tuned.
UK IT Industry Awards 2023 – Innovation of the Year Finalist
Celent Model Insurer 2020 Legacy & Ecosystem Transformation Award
XCelent Technology 2021 for ICE Policy
InsurTech 100 2020 Award
Claims Excellence Awards 2020 Finalist with the AA
InsurTech 100 2019 Award
XCelent Technology 2017 for ICE Claims
Celent Model Insurer 2017 Legacy Transformation Award
Tech & Innovation Awards 2021 Finalist with ERS
XCelent Technology 2021 for ICE Claims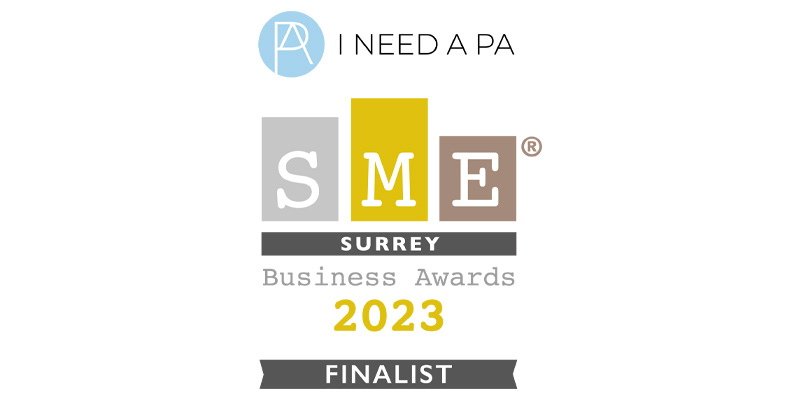 SME Surrey Business Awards 2023 - Business of the Year Finalist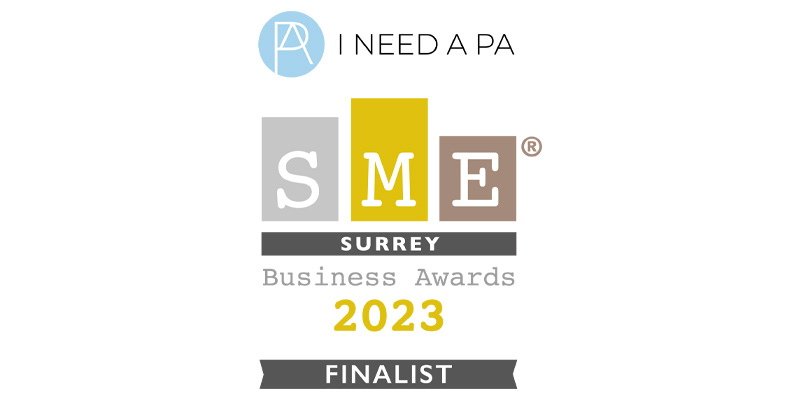 SME Surrey Business Awards 2023 - Business Innovation Finalist
Andrew has over 35 years of industry experience and was the co-founder of IT-Freedom Ltd. The ICE products were originated under his vision and guidance. Having been involved in the business since its inception, he has an intimate knowledge of all the products and customers. Previously he held various senior roles in an insurance company, insurance software organisations in IT, and product lead roles.
Al is the founding technical architect of the ICE product suite, having joined the business in 2004. He is responsible for the product strategy and leads the development team.  Al has over 28 years of experience in IT development of which 24 years are in the insurance sector.  He is a Computer Science graduate from University of Bristol.
Lynette Slater
Client Services Director
Lynette is a member of the senior management team with specific responsibility for client implementations, ongoing services and support.  Lynette is also responsible for the relationship with the current ICE clients.  With over 28 years' industry experience, Lynette has previously worked for a number of software providers and insurance companies including Allianz.
Chris Cox
Head of IT Operations & Support
Chris has over 20 years' experience managing teams providing hosting and application support of enterprise and business-critical software solutions, both within the insurance sector and wider industries.  His responsibilities at ICE InsureTech include our hosted services, application support and IT functions.  Chris graduated from the University of Bath with a Master's Degree in Electronic Engineering.
Darren Hammond
Data & BI Lead
Darren has over 30 years' IT experience working in the banking and insurance industries. He has wide-ranging knowledge of designing and implementing software solutions to customers across the UK and Europe. Having joined the company in 2003, Darren now leads the Data and BI Team, responsible for the delivery of data & migration solutions and development of the ICE Analytics product.
Jim has a close relationship with ICE's CEO Andrew Passfield spanning over 15 years when Jim previously worked at Heath Lambert, a former client of ICE. Jim's last appointment was leading Personal Lines at Acturis, ICE's parent company, growing Personal Lines volumes fourfold. He played an instrumental role in Acturis' highly successful acquisition of ICE in 2017.
Lloyd Overton
Business Development Manager
Lloyd joined in May 2018 to strengthen our insurance solution sales delivery capabilities. He has over 16 years of industry experience within both General Insurance and The Lloyd's Market, working in a variety of roles for Canopius & Ageas Retail, as well as software solution providers, covering product development, underwriting, distribution, relationship management and sales. Lloyd has a successful sales track record of delivering new contracts and achieving new business revenue targets.
Lydia Balment
Digital Marketer
Lydia joined ICE InsureTech in 2019 and is a Digital Marketer in the Sales & Marketing team. Lydia supports all sales and marketing activity from social media, website content, digital assets and sales presentations. Lydia graduated from the University of Winchester in 2018 with a BA Honours in English Literature and has previous experience in Public Relations.
Alan Wardrope
Test Manager
Alan has over 27 years of QA experience in various IT sectors and joined ICE InsureTech in 2017. He and his team are responsible for ensuring the quality and reliability of all customer projects as well as our core product releases.
Fliss Richmond
Head of Business Analysis
Fliss is the Head of Business Analysis, with specific focus on full end to end client implementations for both ICE Policy and ICE Claims. With 20 years industry experience, Fliss has knowledge of multiple business lines including motor, household, travel, creditor, life, warranty and indemnity.
Vishal Thaper
Head of Product
Vishal is the Head of Product, having joined the business in 2013. He is responsible for the delivery and management of product strategy and R&D. He has over 12 years of business and IT experience in the insurance industry He is a Computer Engineering graduate from City University.
Helen Bradley
Project Manager
Helen joined ICE InsureTech in early 2018 as a Project Manager, and has over 12 years' experience of working in insurance software solution providers. Helen is responsible for managing delivery of new ICE Claims and ICE Policy projects for both existing insurers and new start-ups.
Nick Sinatra
Project Manager
Nick is a project manager with over 22 years' experience in the insurance industry. He has worked on complex project implementations with many different products, allowing him to understand client requirements to deliver a successful project. He is insurance qualified through CII and has worked with many of the top insurance companies to help improve their business.
Matthew Norris
UI/UX Architect
Matthew is a Technical Architect with over 27 years' experience, specialising in UI/UX in the last 8 years. He has a diverse industry background, covering Home Office, Military, Financial and Insurance sectors. He is passionate about providing our clients with the best possible user experience in both our Enterprise suite and B2B/B2C Portal offerings.
Piotr Klimczak
Head of Technology Innovation
Piotr has been an Integration Architect at ICE InsureTech since 2015, with 19 years' experience in IT, 12 of which in integration. He previously held the positions of Integration Architect at Red Hat and Head of Integration at a government bank in Poland. Piotr is also our OpenShift/Cloud Native evangelist. He introduced OpenShift to ICE InsureTech and is responsible for the ICE Cloud R&D.
Brendan Grimwood
Technical Lead
Brendan joined ICE InsureTech in 2003 and has held a number of roles. He started in the Data & BI team and then moved to his development role on our ICE products, primarily ICE Claims. Brendan has over 17 years IT experience in the insurance industry.
Hedley Proctor
Technical Lead
Hedley joined in 2012 as a senior developer who leads both client facing and internal projects, as well as working across the business to drive innovation and continual improvement. He has over 17 years' experience in enterprise software development, having previously worked for IBM and BT, the co-author of three software patents, and holds an MSc in Software Engineering from Oxford University.
Olympia Chondronasiou
Technical Lead
Olympia has over 22 years' IT experience working in the insurance industry, for both software providers and insurers, across the UK, France, Canada and Australia. She has a wide knowledge of personal lines, commercial insurance and London Market. Olympia joined ICE InsureTech in 2013 as a Technical Lead.
Bryn Ellis
Infrastructure Tech Lead
Bryn joined ICE InsureTech from The Innovation Group in March 2003. Bryn has held a number of roles and for the last 6 years has been engaging with prospects and customers to help design and implement their ICE infrastructure architecture both on-premise and in public cloud. Bryn has 27 years IT experience including Linux, Windows systems administration, database administration and Cloud architectures, both hands-on and consultancy.
Dan Windsor
Customer Support Manager
Dan has over 33 years' experience in IT covering a range of support and operation-related roles, including Incident and Service Delivery Management. He has been working for ICE InsureTech for 11 years and has a wide knowledge of our products and customers. Dan manages our application support team, responsible for providing ongoing support to customers after they are live on our solutions.
Peter Fraser
Project Manager
Peter, who joined ICE in 2022, is an experienced Project Manager with over 30 years' experience in the Insurance/IT industry, mostly working customer side, including ERS and Highway Insurance. Peter is responsible for managing the delivery of both ICE Claims and ICE Policy projects for our clients.
Laura Manning
Finance Controller
Laura is an ACCA-qualified Accountant with 5 years' experience as a Company Accountant in the SME sector. She joined ICE InsureTech in January 2021 and is responsible for monitoring ICE's financial performance and budgeting for future growth and expenditure.