From an idea to a premium of £200 million
The Ticker and ICE InsureTech partnership.
Watch the exclusive Insure TV interview where Richard King, Founder and CEO at Ticker, and Andrew Passfield, CEO at ICE, detail how their partnership has gone from strength to strength since the launch of Ticker in 2018.
"From the start, ICE has worked with us in identifying where to enhance and transform processes. Their expertise, fresh thinking and transparency has enabled us to build a great working relationship with them which has in turn strengthened our claims management proposition."
Christophe Leemanyan, Kindertons' Managing Director
"We went through a rigorous selection process and at each point ICE impressed us. RSA has undergone many Policy Administration transformations and the team ethos across many parties made this the fastest successful implementation of a Policy system in RSA by some margin."
Ronan Buckley, Personal Lines Delivery Director at RSA
"At Peppercorn, we are on a mission to completely transform the insurance industry and we want partners who are aligned with our mission. Together with ICE, we have delivered a great digital proposition that has made our AI driven insurtech a reality. Crucially, they have been able to deliver a solution quickly that doesn't compromise on quality. We look forward to collaborating with them in future."
Nigel Lombard CEO at Peppercorn
"ICE is the insurance platform provider that holds the key that unlocks a world of possibilities for our company. With their cutting-edge technology and expertise, we are excited to realise our full potential and take the lead in the market, offering innovative products and unparalleled customer experiences. We are looking forward to embracing this partnership and watching our pipeline of opportunities flourish."
Paul Natac, CIO at Provident Insurance
"With ICE Policy, we now have a sophisticated and agile system that gives us the tools to make changes, empowering us to be flexible to market trends and be self-sufficient in our product development."
James Wallis, Chief Operating Officer at Hood Group
"We're entering a competitive market, so agility is key. ICE is sophisticated yet flexible, letting us make changes in minutes with no limit to what we want to do."
Richard King, CEO Ticker
"Our IT is now cost effective in a way that it never was before. Our annual IT spend has dropped by more than 60%. "
Tim Yorke, Chief Operating Officer, ERS
"With ICE Claims, we have a fully integrated system that proactively supports our service delivery through effective workflow management. The ability to manage a claim through the full lifecycle within the system delivers clear visibility of progression and ownership."
Ian Thomson, Head of Accident Management, Zenith
"Setting up the new MGA meant that a collaborative approach was key to the success of the ICE Claims implementation. We are able to provide our customers with a first-class claims experience, which will positively impact our service levels and bottom line and those of our insurers."
Matt Rawling, Managing Director, Inspire Claims
"The actual delivery timescale was a significant achievement. The collaborative ICE InsureTech project approach has enabled good relationships to be built between all parties."
Alistair MacTaggart, Managing Director, Insurance Services, Capita
"With our new partners we have launched our new home insurance which offers customers greater choice, giving them the opportunity to select the cover they need and flexibility when managing or updating their policy."
Ali Berryman, Head of Financial Services at John Lewis
"With ICE, we have experienced significant enhancements to our customer experience & staff productivity. The fact that we went on to create a new division in Accident Assist in a matter of months is testament to the software & its flexibility."
Craig Staniland, Executive Chairman, The AA Underwriting Insurance
Award-winning enterprise level PAS application delivering full cycle Policy Administration with integrated billing for both direct and intermediated business. Supports multiple lines of business. Omni-channel by design.
Award-winning enterprise level claims application delivering full FNOL to settlement capability. Integrated supplier modules and granular reserving. Supports multiple lines of business. Omni-channel by design.
Full omni-channel capability with Open Business API architecture. B2C, B2B and full cycle policy and claims administration.
ICE InsureTech has over 200+ industry leading integrations and partners who support and strengthen the breadth of our technology.
Kindertons transforms operations with new launches powered by Acturis & ICE InsureTech, both integral companies in the Acturis Group.
Theo Duchen, Co-CEO and Co-Founder of Acturis Group, details the success of ICE InsureTech following the Acturis acquisition in 2017 and the strong partnership between the companies.
With the platform live, MORE THAN launched its new home insurance proposition in nine months, and now has a modern and highly configurable platform that aligns to their strategic ambitions, delivers cost savings and significantly improves customer experience.
Implementations on-time on-budget
Positively client referenceable
Implemented by our own teams
Migration success – first time every time
UK IT Industry Awards 2023 – Innovation of the Year Finalist
SME Surrey Business Awards 2023 - Business of the Year Silver Winner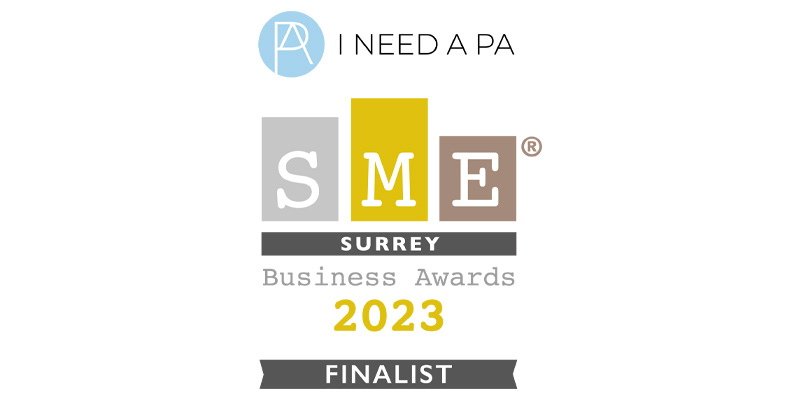 SME Surrey Business Awards 2023 - Business Innovation Finalist
InsurTech 100 2020 Award
XCelent Technology 2021 for ICE Policy
Celent Model Insurer 2020 Legacy & Ecosystem Transformation Award
InsurTech 100 2019 Award
Claims Excellence Awards 2020 Finalist with the AA
XCelent Technology 2017 for ICE Claims
Celent Model Insurer 2017 Legacy Transformation Award
Tech & Innovation Awards 2021 Finalist with ERS
XCelent Technology 2021 for ICE Claims
Celent Technology Standout Award 2022
Xcelent Advanced Technology Award 2022 – retained for a second year in a row
Third-Party Administrators
We offer a track record of industry success with our innovative insurance software as a service solution for personal and commercial lines.
Accelerate your business with our cloud-native platform today. Check out our new brochure for more on the award-winning ICE Insurance Suite.
ICE delivers Enterprise Grade Software in Insurtech Timelines
Ready to make the change? Let's talk.